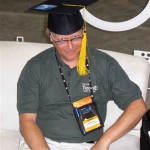 At TechEd North America in Orlando, I presented a great session on Group Policy and Windows PowerShell. The session was entitled Group Policy Reporting and Analysis with Windows PowerShell. I co-presented with Group Policy MVP and guru Jeremy Moskowitz. Jeremy played the part of the "pointy-haired" boss, posing questions about Group Policy such as finding out what policies are being used, what policies have empty nodes and where are there empty registry settings?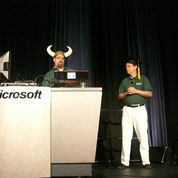 Jeremy explained why this should matter to you, and then Prof. PowerShell, demonstrated how to solve the problem with Windows PowerShell and the Group Policy module.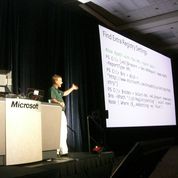 It was a lot of fun and we received some excellent feedback. The session was even streamed live and recorded so if you missed it, you can still check it out.
Or visit http://bit.ly/MpHsAW if you want to download the video for later.
You can download a pdf of the slide deck. I also have a zip file with my PowerShell demo scripts. Some of these files are meant to be run one command at a time so look at the files before you do anything.
If you need some help with Group Policy, I encourage you to visit GPAnswers.com and have Jeremy help you out. And naturally, if you are looking for PowerShell help or training, I hope you'll let me know.
Enjoy!