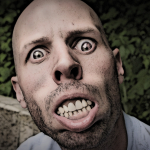 I got this announcement the other day for a Halloween webinar and the title is just too cool not to share: "Surviving the Zombie Apocalypse: Protecting Both Your Brains and Your Data." I hope it goes without saying that data protection is a big part of an IT Pro's job so anything we can learn is an asset. This webinar uses the zombie apocalypse as an effective metaphor for data management.
On the defense. Zombies not only go after the biggest brains, but the most data as well, so deduplication is critical.
On the run. Remember, you don't have to run faster than the zombies, you just have to run faster than the other IT people. Use all-in-one backup, archiving, and disaster (zombie) recovery appliances to stay ahead of your peers.
Living in an undead world. Even if zombie overlords rule the planet, cash will still be king. Make every dollar count by ensuring that your backup vendor isn't nickel and diming you to death. Because death isn't an option in an undead world.
The free live webinar is on October 31 at 12:30 PM EST. Learn more and register at here.