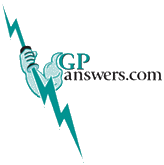 If you are involved with managing Group Policy, then you most likely know of Group Policy MVP Jeremy Moskowitz. If you live live in the NY, PA or NJ area (or like to travel), then you might also be interested a week long class on Group Policy the week of February 4th, 2013. The class will be held in beautiful Ithaca, NY on the campus of Ithaca College. You can fly into Ithaca, Binghamton or Syracuse. Syracuse is about a 90 minute drive.
Anyway, in addition to Jeremy's class, and the reason I'm writing about this, is that I will be presenting a 2 hour bonus PowerShell session on Wednesday evening, Feb 6 for people coming to the full week of classes. I'm not exactly sure on everything I'm presenting but I'm sure it will be related to Group Policy from a PowerShell angle. Or I may simply let people pick my brain. I should also have a few goodies to give away.
If this sounds of interest to you, then go quickly to http://gpanswers.com/training/sign-up-now/live-courses.html and register for the full week of courses in Ithaca. Seating is limited and definitely first-come, first-served. I hope to see you there.