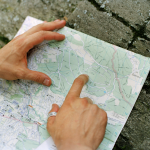 After a long winter I think is time for a road trip. I will out and about over the next few months, hopefully speaking at an event near you. Many of the events are free or charge a small fee, but all I hope will be worth your time. These are the events I can tell you about now. As more come up, I'll post them. For now, here is where I'll be, what I'll be speaking about and a link to more information and/or registration. Seating may be limited for some of these events so don't wait too long to make your plans.
March 22, 2013 New York City, NY
Techstravaganza
"Creating Reports Managers Will Love to Read"
April 5, 2013 Omaha, NE
SQL Saturday #197 Pre-Conference workshop
Prof. PowerShell Or How I Learned to Stop Worrying and Love PowerShell
April 6, 2013 Omaha, NE
SQL Saturday #197
Getting Started with PowerShell's Job Infrastructure
Getting Started with PowerShell Workflows
April 17, 2013 Syracuse, NY
CNY .NET Developers Group
Advanced PowerShell Scripting
April 22-24, 2013 Redmond, WA
PowerShell Summit
Adding a GUI to PowerShell without Winforms
Get-Data | Out-Style Creating HTML Reports with Flair
May 2-3, 2013 San Francisco, CA Just Announced!
Tech Days
10 PowerShell Mistakes, Trips and Traps and How to Avoid Them
File and Folder Provisioning with PowerShell and Windows Server 2012
Troubleshooting Active Directory with Windows PowerShell
Building a Windows 8 Hyper-V Lab
I'm looking forward to getting out there and talking about PowerShell. If you are interested in having me speak at your event, or run a pre-conference say at a SQL Saturday event please feel free to contact me.