PowerShell Saturday was a huge success. Thank you to all of the speakers, event organizers, and most of all attendees for making it a great day. A new Iron Scripter was crowned and received this awesome trophy.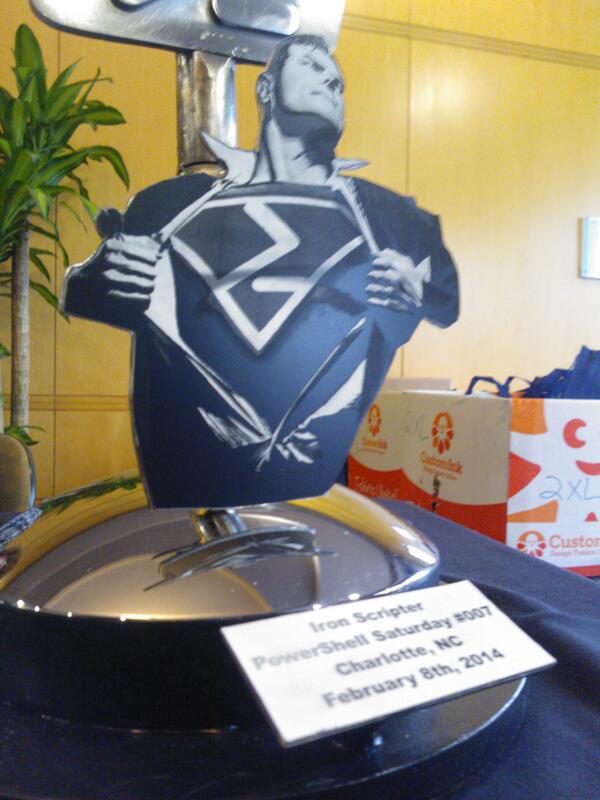 Congrats to Stephen Owen aka @SRed13!
There were many great sessions for both beginners and advanced scripters. Some of the speakers even posted slides, videos, and scripts of their presentations. Check out Brian Wilhite's, @bwhilhite1979, 'CIM'narios downloads from the event. Ashley McGlone, @GoateePFE, posted his beginner sessions including slides, video, and the coveted scripts here.
If you attended and haven't requested your free ebook from O'Reilly (the flyer was in the goody bag), you might be surprised by the list that is available.
Until next time, Happy Scripting!