The NJ PowerShell User Group is having a meetup on Thursday, March 6th from 6:00 – 8:00 PM.  The first half hour will be for socializing, pizza, and playing pool at our coffee bar. 
Registration: EventBrite  You must register to attend in person.
Agenda:
                6:00 – 6:30: Pizza and socializing
                6:30 – 7:30: Presentation
                7:30 – 8:00: Q & A
Please note that the Webex meeting will start at 6:00 PM, but the actual presentation won't start until 6:30. In-Person attendees must register, print out their EventBrite ticket, and present it at the door.  Walk-ins will not be permitted.  
Presenter: Adam Bertram
Bio: Adam has been in the IT industry since 1998 and has mostly focused his career on Microsoft technologies.  He's a child of autoexec.bat and batch menus, graduated to VBscript 10 years ago and made his way to Powershell 3 years ago.  Adam's passion is breaking complicated problems down and developing creative solutions using Powershell.  Due to his experience with Microsoft's Configuration Manager he's been known to write a lot of scripts around software management.
Presentation Description:
Managing Software Installs with Powershell
If you've ever tried to script a software install or uninstall to a lot of different applications you'll know how hard it can be. Every piece of software seems to work in a different manner. This talk will go over a Powershell module I've created that allows me to easily find, install and uninstall MSIs, InstallShield and other EXE installers. It also has the ability to perform various cleanup routines and perform many other functions necessary for the software to work as you would expect.
Twitter: @adbertram
Coffee Bar, Pool Table, and XBox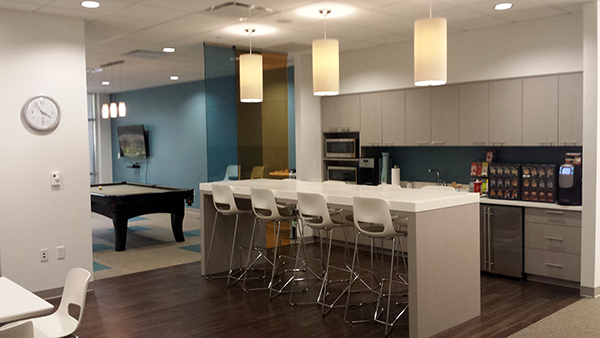 Conference Room