I had a good deal of yard work to do this weekend; I see yard work in a similar way that a click-next-admin sees Windows PowerShell. I want no part in it. So I wrote a quick bit on how we can deal with the click-next-admin.
Jeffrey Snover recently gave a TechDays Online session where he candidly asked us to "make today the last day you hire a click next admin."



This is a fantastic goal, but how do we get there? There's no set answer, but I listed out some of the major challenges I see.
Would love to hear your feedback and ideas – flip through the post and stop back here to discuss!
If you'd like to have some fun, share your click-next-admin stories on twitter with the #ClickNextAdmin tag.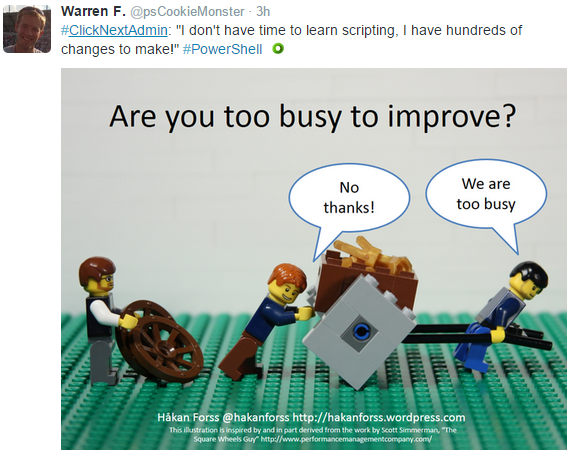 Aside: Thank you for the invite to contribute here, it's an honor.
Cheers!