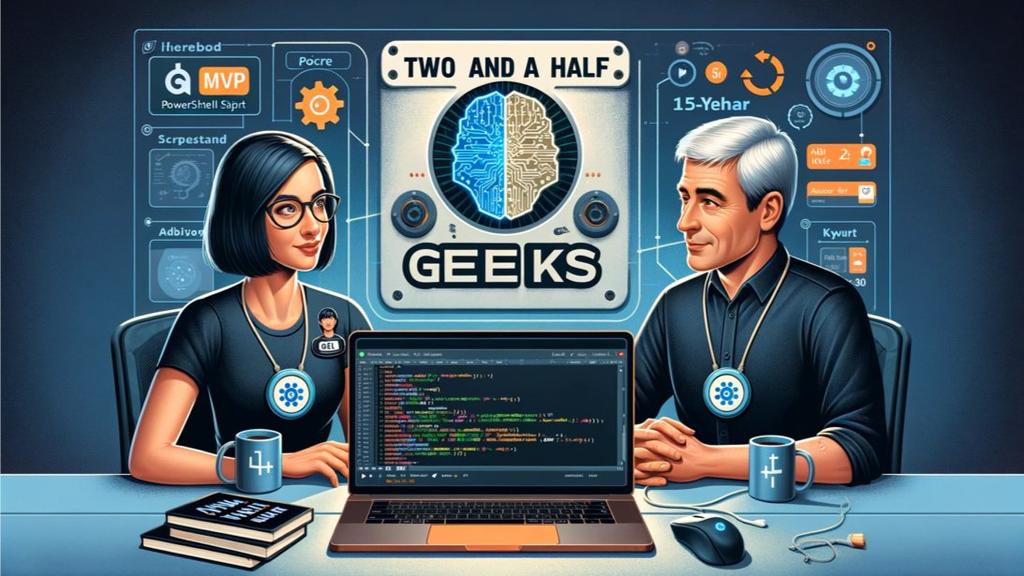 Join us for an exciting episode of "Two and a Half Geeks" as we dive into the fascinating world of fine-tuning OpenAI models with PowerShell. Chrissy LeMaire and Doug Finke, are seasoned experts in the fields of AI and PowerShell, and they are here to unravel the mysteries of adapting pre-existing models to your specific needs. And more ...
***Chrissy*** is a multi-year MVP and GitHub Star. Co-author of the upcoming book, "AI for IT", she is also a big fan of ChatGPT and Azure's AI services. In this episode, we'll be talking about fine tuning OpenAI models with PowerShell. Fine tuning allows you to tailor a pre-existing model to fit your unique requirements, and PowerShell makes this task straightforward.
***Doug*** is a 15-year MVP, author of "PowerShell for Developers" and the creator and maintainter of the community based PowerShell AI module - GPT at your fingertips.